Rescued from obscurity
Not the town of Seligman, Arizona. It's as obscure as ever and probably more so now than when these photos were shot.
It's the photos themselves that have been rescued. In the past eight years, I've moved across the country twice, broken some eggs, made some omelettes. One of the causalities of all this upheaval was almost all of my fine art photography portfolio. Gone without a trace. But then a minor miracle happened and I discovered that an old incarnation of the original Dry Heat Blog was still live on the interwebs and on it were many of my photos that I thought were gone forever. Sadly, these are not the high-res print files but they are at least good enough for viewing here on the current Dry Heat Blog.
These images were originally published on March 1, 2009 after a road trip from Albuquerque, NM to Las Vegas, NV for the annual WPPI convention.
​Lots of good Route 66 stuff on the way!
History of Seligman, Arizona
Seligman is a census designed place in Yavapai County in northern Arizona. This means that there is a dot on the map because people live there but the community has no local government.
Originally called "Prescott Junction", Seligman was established in 1882 as a stop on the Santa Fe Railroad. In 1886, Prescott Junction was renamed Seligman, after Jesse Seligman who was one of the founders of J. & W. Seligman & Co who helped finance the railroad lines in the area.
Unlike the neighboring town of Ashfork, Seligman is still an economically active tourist destination. The Seligman Commercial Historic District sits on Route 66 in the middle of town and the entire area was placed on the National Register of Historic of Historic Places in 2005.
Historic Route 66
A 9.6 mile stretch of The Mother Road runs between Ashfork and Seligman, Arizona. It is the longest uninterrupted length of historic Route 66 still in existence.
Stagecoach 66 Motel in Seligman, Arizona
The Stagecoach 66 Motel is located at 21455 W Interstate 40 Business Loop in Seligman, Arizona. From I-40 take exit 123. This classic Route 66 era motel is still alive and well and open for business!
Behind the motel are signs of its age and days gone by.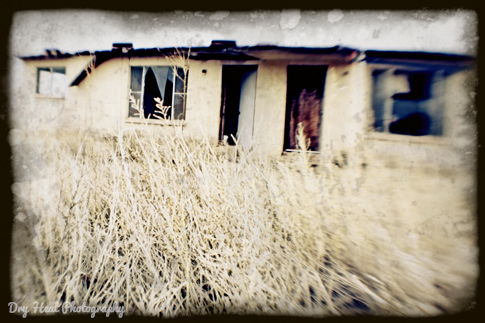 Seligman Commercial Historic District
The Seligman Commercial Historic District is located between 1st and Lamport Sts. and Picacho and Railroad Aves. This area consists of several restaurants, bars, museums and gift shops. The historic district protects the area's early 20th century commercial buildings along historic Route 66.
To learn more about Seligman, Arizona check out the Visit Arizona website.