Tome Hill is a local landmark in the Los Lunas area. Located between Los Lunas and Belen, the three crosses at the top of Tome Hill can be seen from miles around.
Tome Hill was formed by volcanic activity roughly 30 million years ago, at which time it may have been more accurately described as Tome Mountain. Over time, the Rio Grande River eroded the earth around the basalt leaving the hill as we now know it.
A Pilgrimage to Tome Hill
The reason there are crosses on top of Tome Hill is because it is the site of an annual pilgrimage. Every year on Good Friday, members of the local Catholic community make a pilgrimage to the top of Tome Hill. And by that, I mean they walk there, and some of them live pretty far away. This tradition was originally started by the Penitentes in the early 1900's but is still continued by modern day Catholics.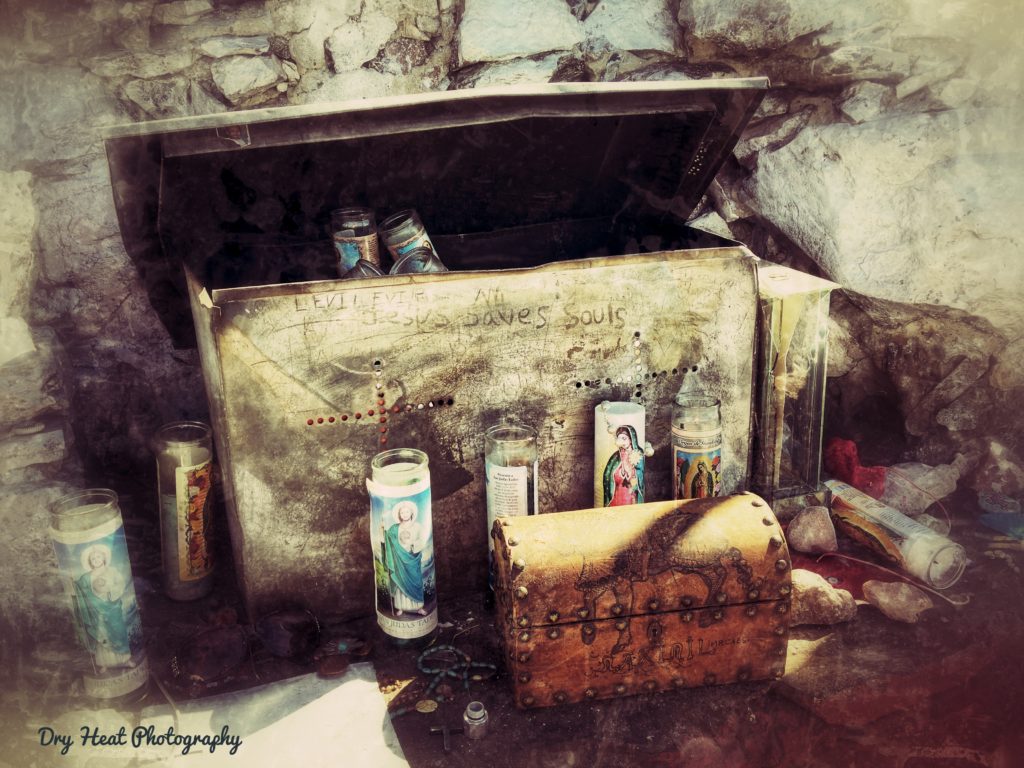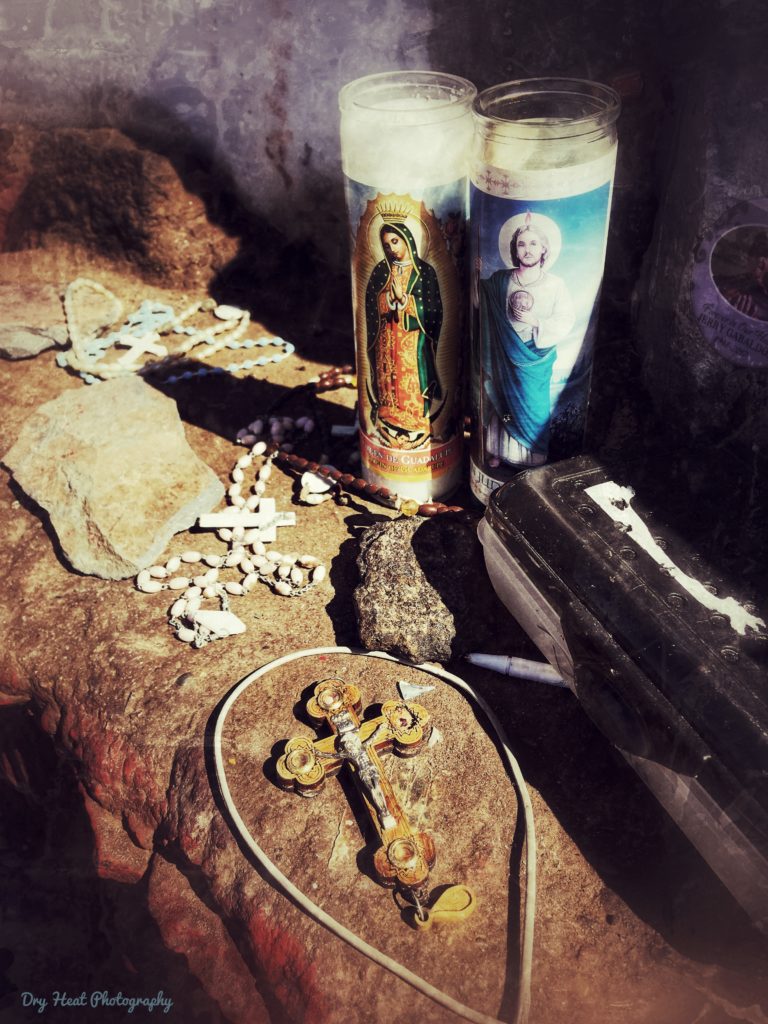 Climbing the hill
From the parking area, it looks like an easy hike to the top. There are multiple trails to choose from. The "pilgrimage path" is longer but not as steep and the "quick path" goes straight up the steepest side of the hill. Still, from the bottom, it looks pretty easy. Johnpaul and I took "the quick path", the one that goes straight up. The trail is steep and full of loose rocks. There is no shade and you will get hot and thirsty pretty fast so come prepared.
The view from the top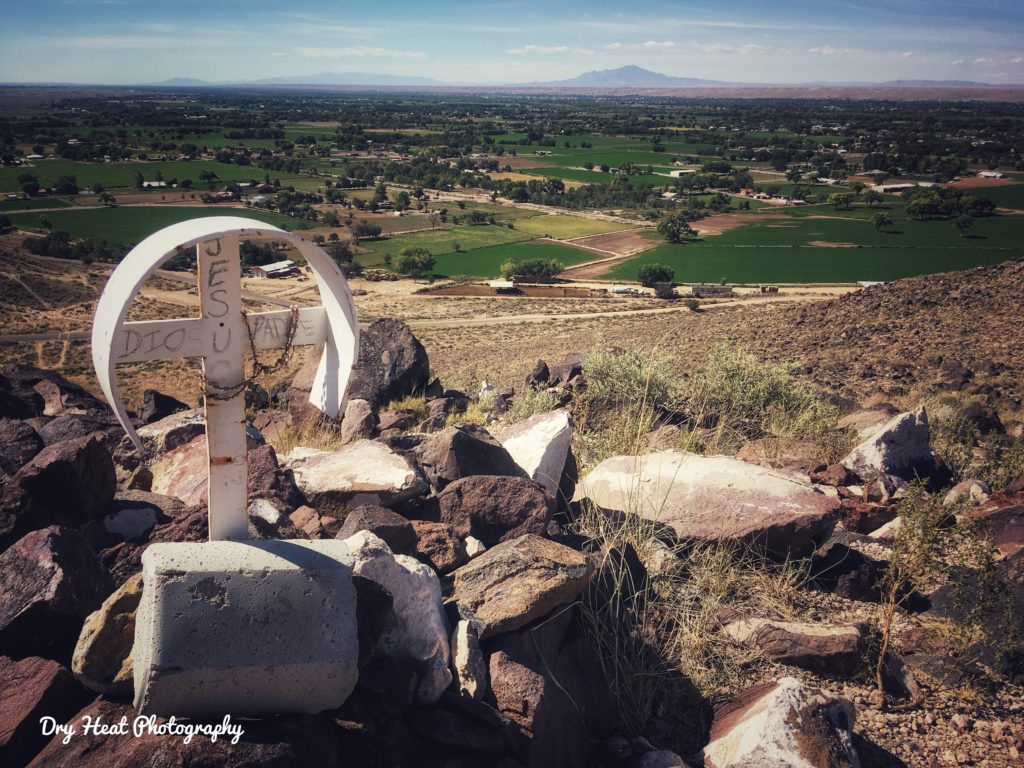 Tome Hill rises 400 feet above the Rio Grande flood plain below. The view from the top is spectacular. On a clear day, you can see Ladron Peak, Los Lunas Mountain and all the way to the neighboring communities of El Cerro Mission and Meadow Lake.
This post was originally published to the old Dry Heat Blog on November 9, 2018 and these photos were shot on September 30, 2018. I have since learned, but didn't realize at the time, that there are apparently petroglyphs on Tome Hill. I don't know where they are but I think the possibility warrants a return trip.