The Rattlesnake Museum in Old Town
In Albuquerque's historic Old Town there lies a very interesting little shop and speciality museum. The Rattlesnake Museum & Gift Shop, located at 202 San Felipe NW in Albuquerque, New Mexico is an educational facility that houses the world's largest collection of live Rattlesnakes and serves to educate the public about the importance of Rattlesnakes and of reptiles in general.
If you're looking for things to do in Albuquerque, and also love animals, I highly recommend the Rattlesnake Museum!
Public outreach at the Rattlesnake Museum
I would call the Rattlesnake Museum an animal sanctuary or maybe even a small zoo. I didn't count them all but I would estimate there to be at least 75 live snakes on the premises. Most of them are Rattlesnakes, but not all. I was surprised to see several other species of snake, many of which are commonly kept as pets.
Here's the thing to understand, almost all of the snakes here are rescues. Some were surrendered by people who thought it would be fun to have a pet snake but were not prepared to care for it. Others were wild snakes that had gotten into people's houses or were found injured. This facility does not breed or sell snakes.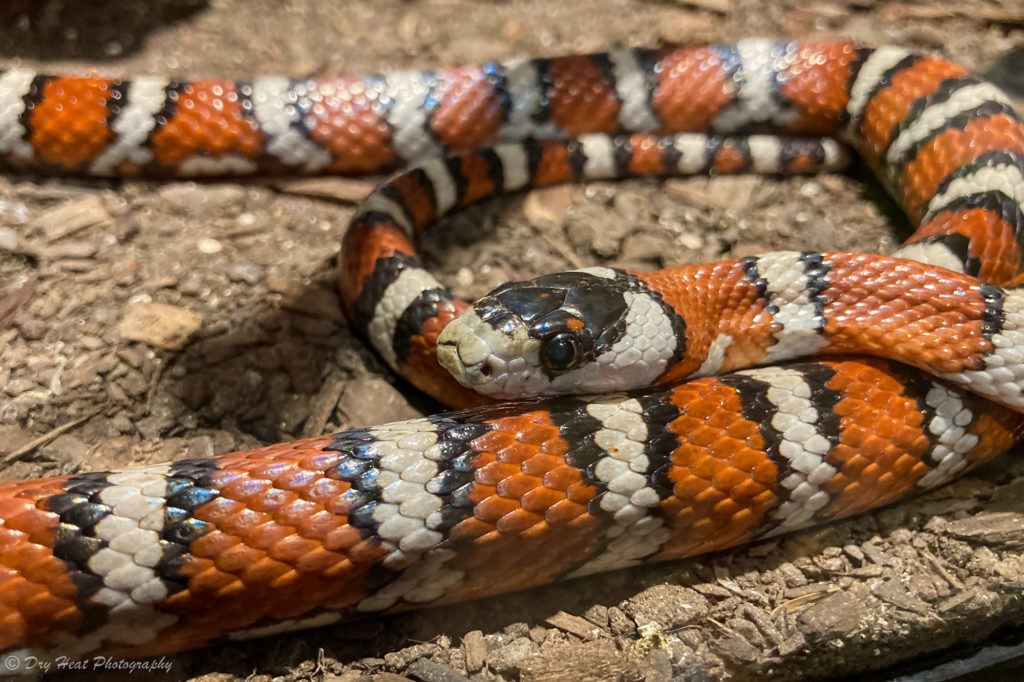 I have done a lot of work with animal sanctuaries in the past, namely the Wild Spirit Wolf Sanctuary, and I am well versed in the "wild animals are not pets" rhetoric. The same applies here and Rattlesnakes should not be kept as pets. Just like wolves, Rattlesnakes are not bad or evil. What they are is a predator with an important place in the ecosystem. Unless you enjoy being overrun with rodents, Rattlesnake lives and habitats need to be respected.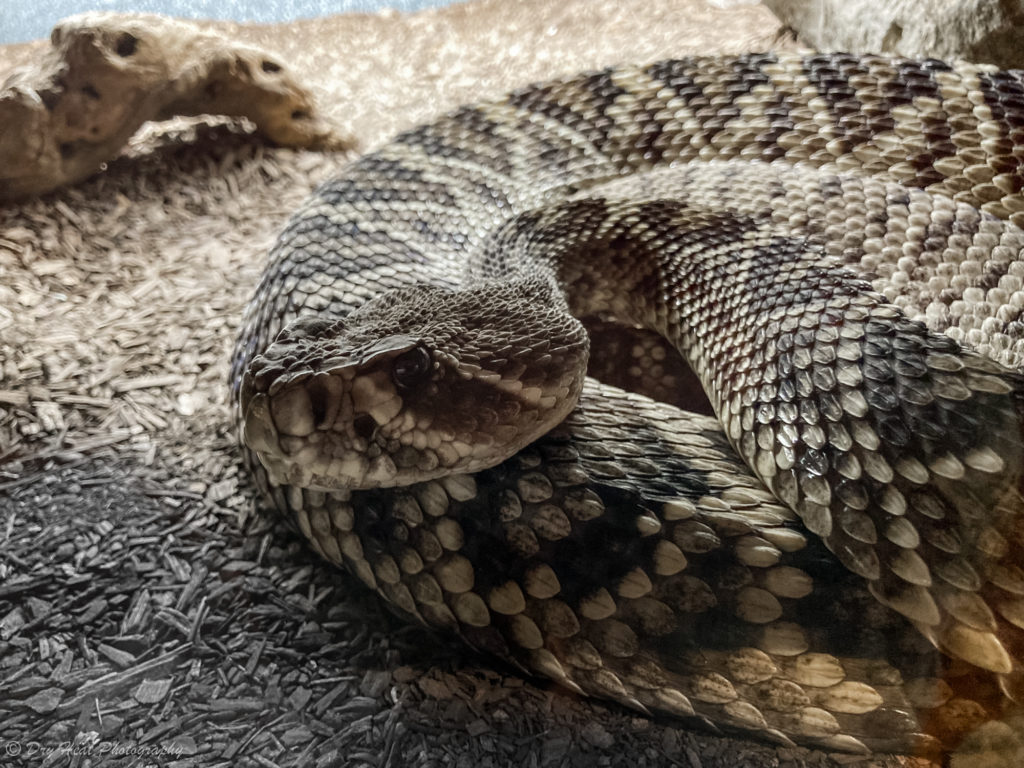 More Information
For hours of operation and admission fees, please visit the Rattlesnake Museum website. There is also a number to call should you find a Rattlesnake in your house and want to have it safely removed without harming yourself or the snake.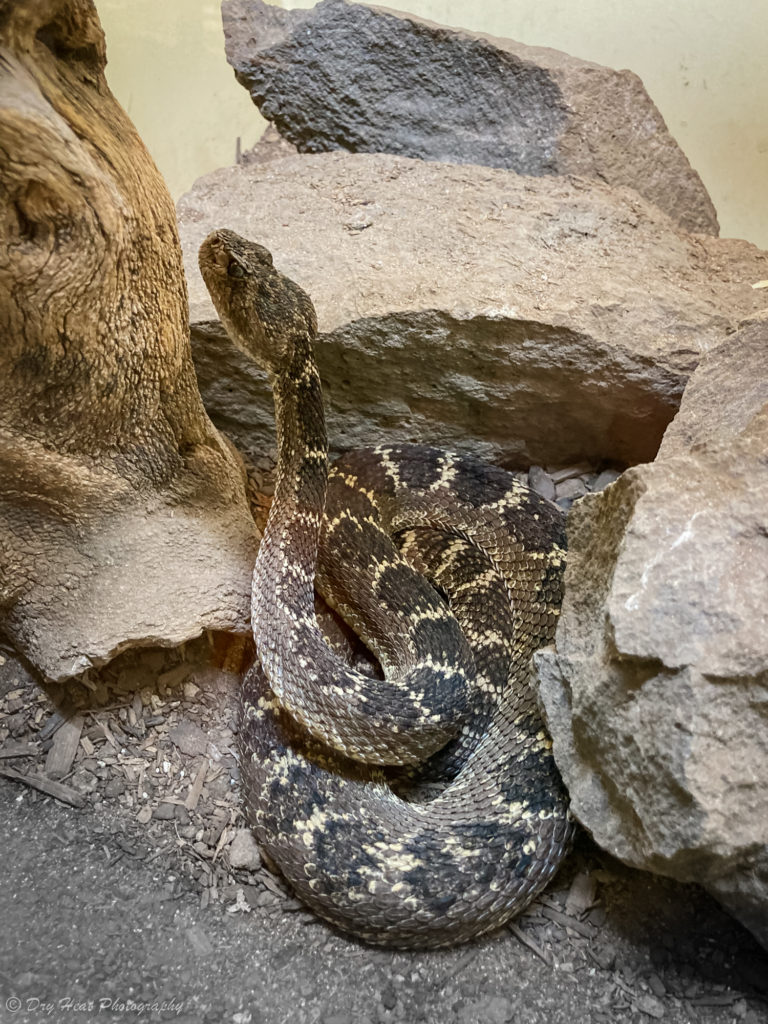 I have always been fascinated with snakes and really enjoyed my visit to the Rattlesnake Museum. It is absolutely worth the price of admission to enter the museum and to see and learn about the snakes. I was also pleased to see how healthy and well cared for the snakes are.
The Rattlesnake Museum is a one-of-a kind experience in Albuquerque. Please come visit!