Salinas Pueblo Missions National Monument: Abo Ruins
The Salinas Pueblo Missions National Monument in southern New Mexico is comprised of three separate sites. They are Quarai, Abo ruins and Gran Quivira.
Abandoned in the mid-1670's, the Abo ruins sat undisturbed for nearly two hundred years until they were rediscovered by Major J.H. Carleton on a stormy evening in 1853. If you've spent any time in New Mexico, you know exactly what Carleton meant when he wrote that, "the cold wind… appeared to roar and howl through the roofless pile like an angry demon."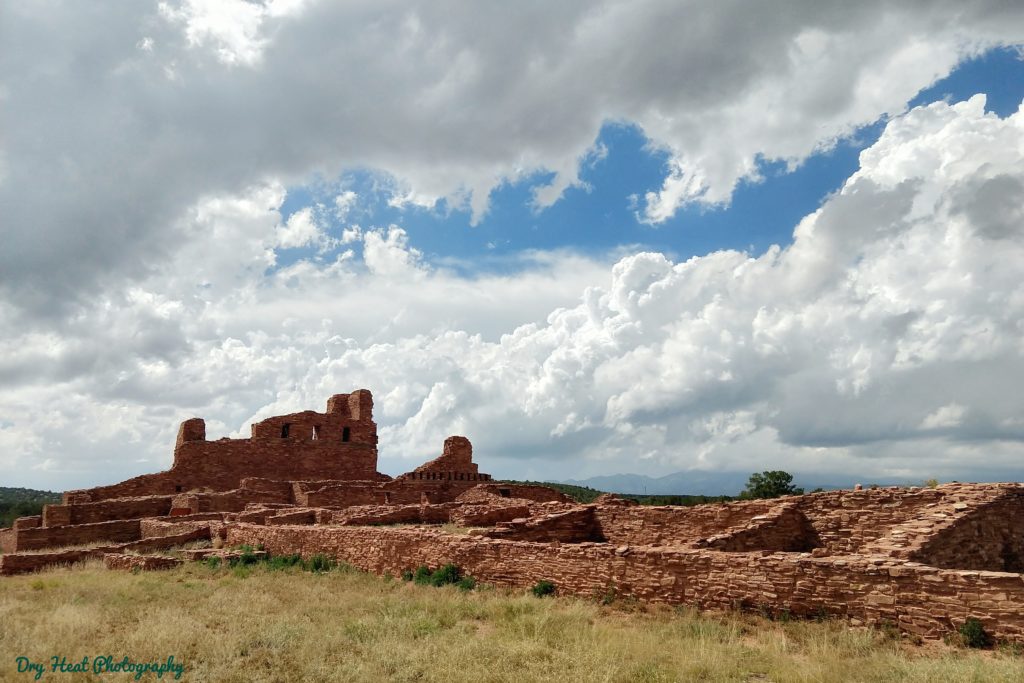 Similar to the other Salinas Pueblos, Abo was already a thriving community prior to the Spanish arriving in 1581. The church at Abo was completed in the late 1620's.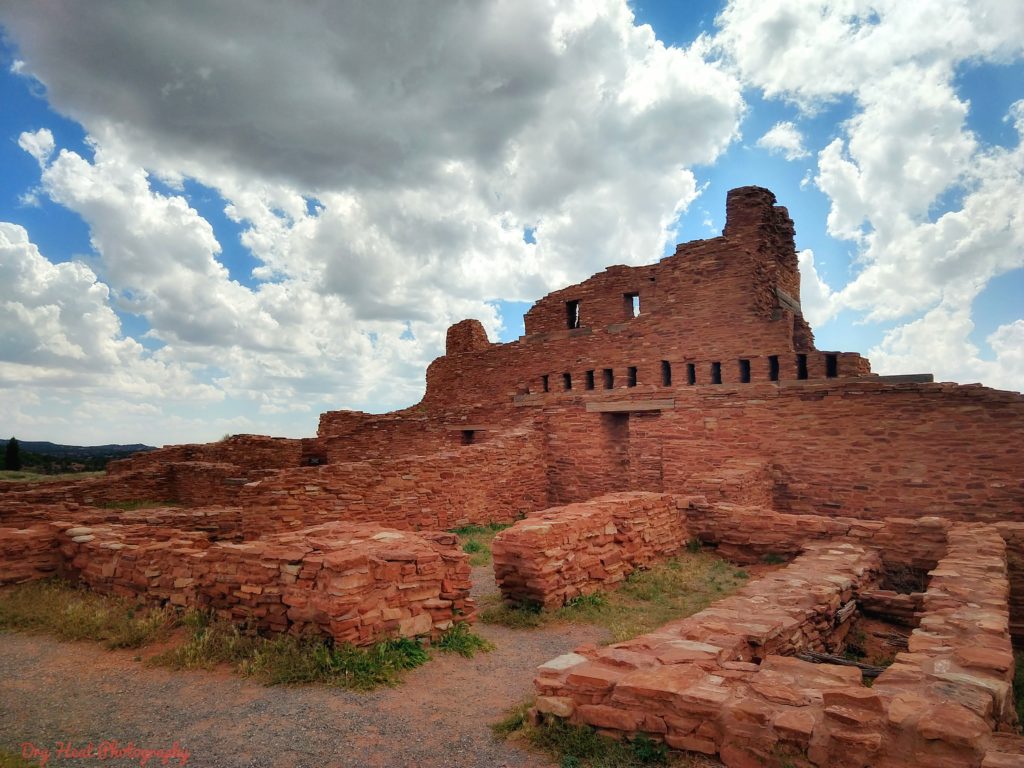 Gran Quivira was the largest of the Salinas Pueblos but the Abo ruins run a close second because it too is massive in size. While the church at Quarai takes your breath away, I believe that it and the entire site are quite a bit smaller than Abo. The Abo site has expansive excavated ruins and numerous mounds of earth that are obviously un-excavated ruins. The entire site consists of 370 acres, most of which remains un-excavated.
Eventually a perfect storm of problems including drought, famine, and the Apache raids forced the inhabitants of the Abo to leave their home and assimilate into neighboring communities along the Rio Grande. By 1678, Abo was abandoned.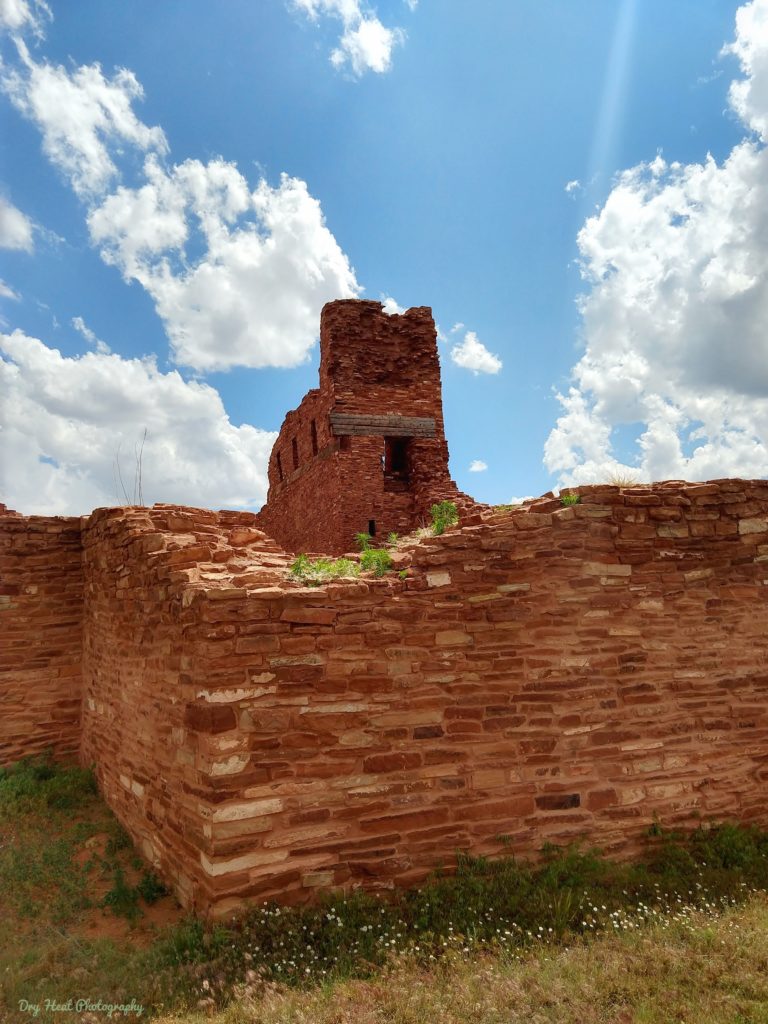 More information about visiting the Abo Ruins
The Abo ruins are located in Mountainair, New Mexico and only a short drive from the ruins at Quarai. For directions and hours of operation please visit the Salinas Missions National Monument website. A tour of all three sites of the Salinas Missions National Monument makes a terrific day trip from Albuquerque!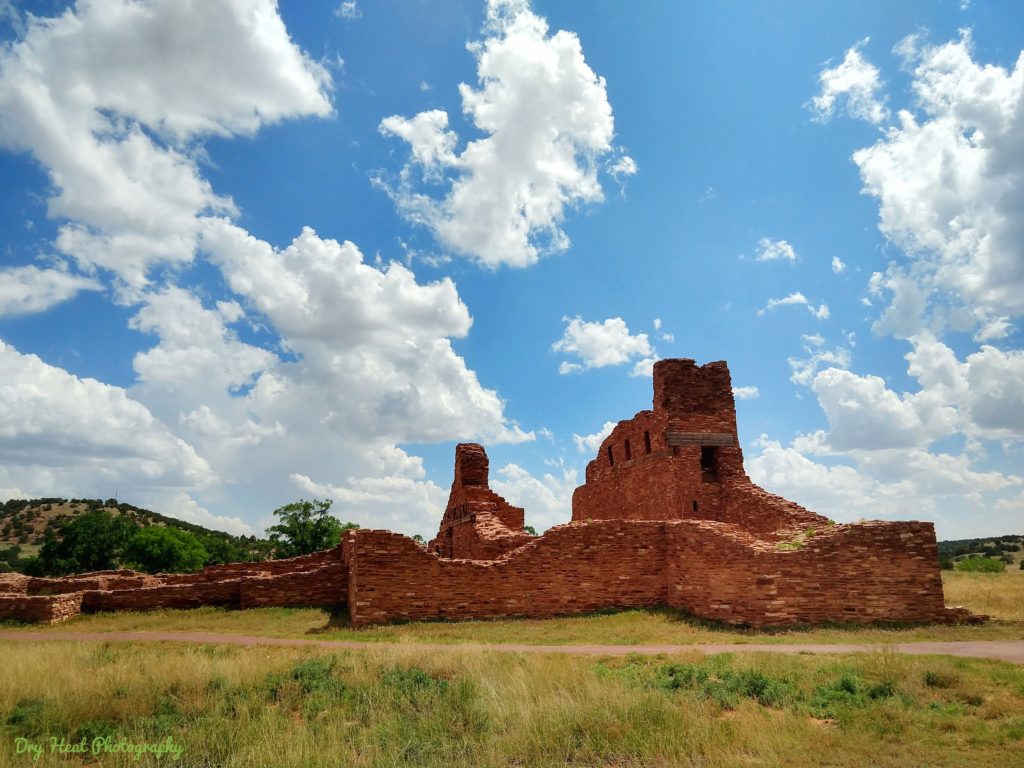 Ruins from a more recent time
As soon as you turn off the highway onto the road that goes to Abo, there are two little abandoned houses. Thinking that perhaps it had been a ranger station, I only photographed the smaller one because it was more easily accessible.
When I posted the photos on Facebook, someone I went to college with said the houses belonged to his grandparents. The little one was his grandmother's art workshop. He even had a photo of the family standing out front in the 1980's. How cool is that?
​It's a small, small world.