Capilla de Nuestra Senora de Guadalupe Chapel in Albuquerque, New Mexico
I've been fascinated with the Guadalupe Chapel since I first discovered it back in 2008. It's one of my favorite places to visit in Old Town and most people don't even know it's there. I feel like it hides in a slanty dimension and will reveal itself on a need to know basis.
A curious place to visit in Old Town
Our Lady of Guadalupe Chapel was built in 1976 for the students of Sagrada Art Studios, giving them a place to pray as a group. The project was headed up by Sister Giotto Moots, making this a chapel built by nuns that is not a church.
That's right.
Not a church.
Which is why I like it.
The moon window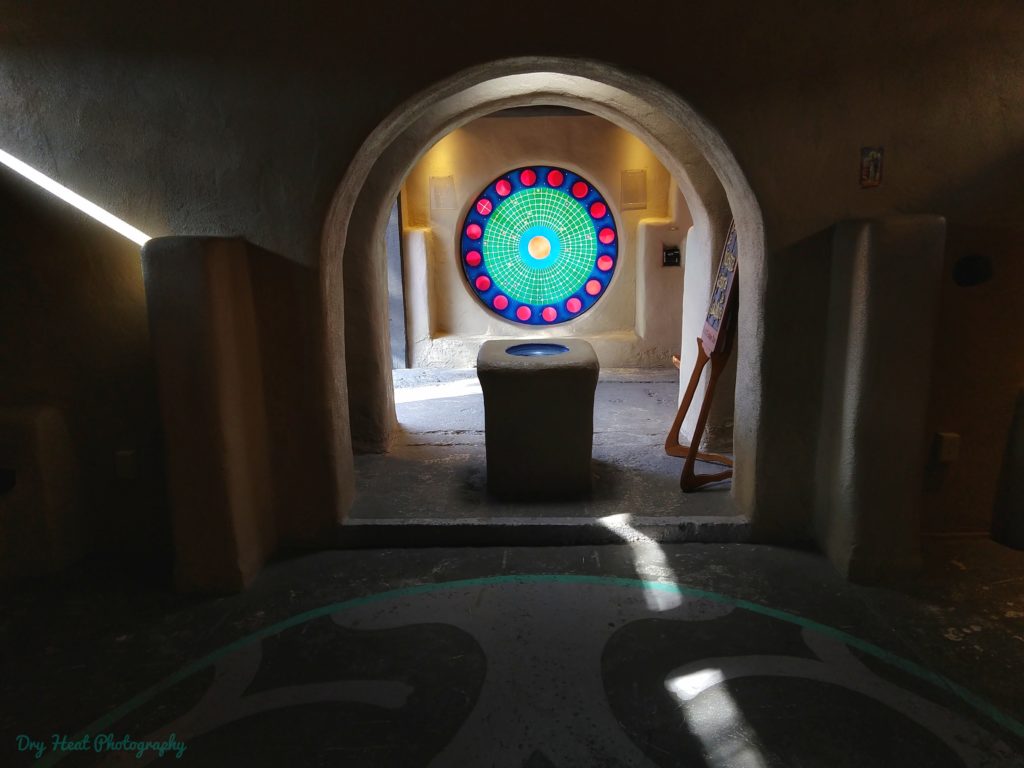 For me, the biggest attraction is the large round window depicting the phases of the moon. In case you were wondering, the window also has a name. Its official title is Feast Days Of The Virgin and Phases Of The Moon. FYI, nowadays the window is barely attached so don't lean on it, touch it, breathe on it, or look at it funny. Be respectful.
Functions of the Guadalupe Chapel
Over the years, I have shot dozens of portrait sessions in and around this chapel but I never noticed, until now, that there are spots in the wall on either side of the big window that have been closed up. Once upon a time there were two other windows in that wall. According to the chapel website, these windows are now in storage but it doesn't say when they were removed. It may have been after a dumpster fire in 2010 that spread to the roof and caused considerable smoke damage.
Our Lady Of Guadalupe Chapel is open to the public. Anyone may go there to admire the round window, look for ghosts, or to pray. The chapel website bills the location as a wedding venue and I suppose that could work so long as the wedding does not require guests or chairs.
A haunted chapel
In other news, the chapel is also haunted and is a featured location on the Old Town Ghost Tour. It has also been visited by paranormal investigators from across the country. Visitors have claimed to see the apparition of a "woman in black" who sits on the built-in benches in the main room either meditating or praying. I don't think anyone has died in this chapel but the now quaint tourist-trap that is Old Town has a violent history. Long before the art galleries and Kokopelli incense burners, this area was very much the wild west. It doesn't seem far fetched to think that an Old Town ghost would make itself at home in this chapel.
For more information about Our Lady Of Guadalupe, visit their website by clicking here.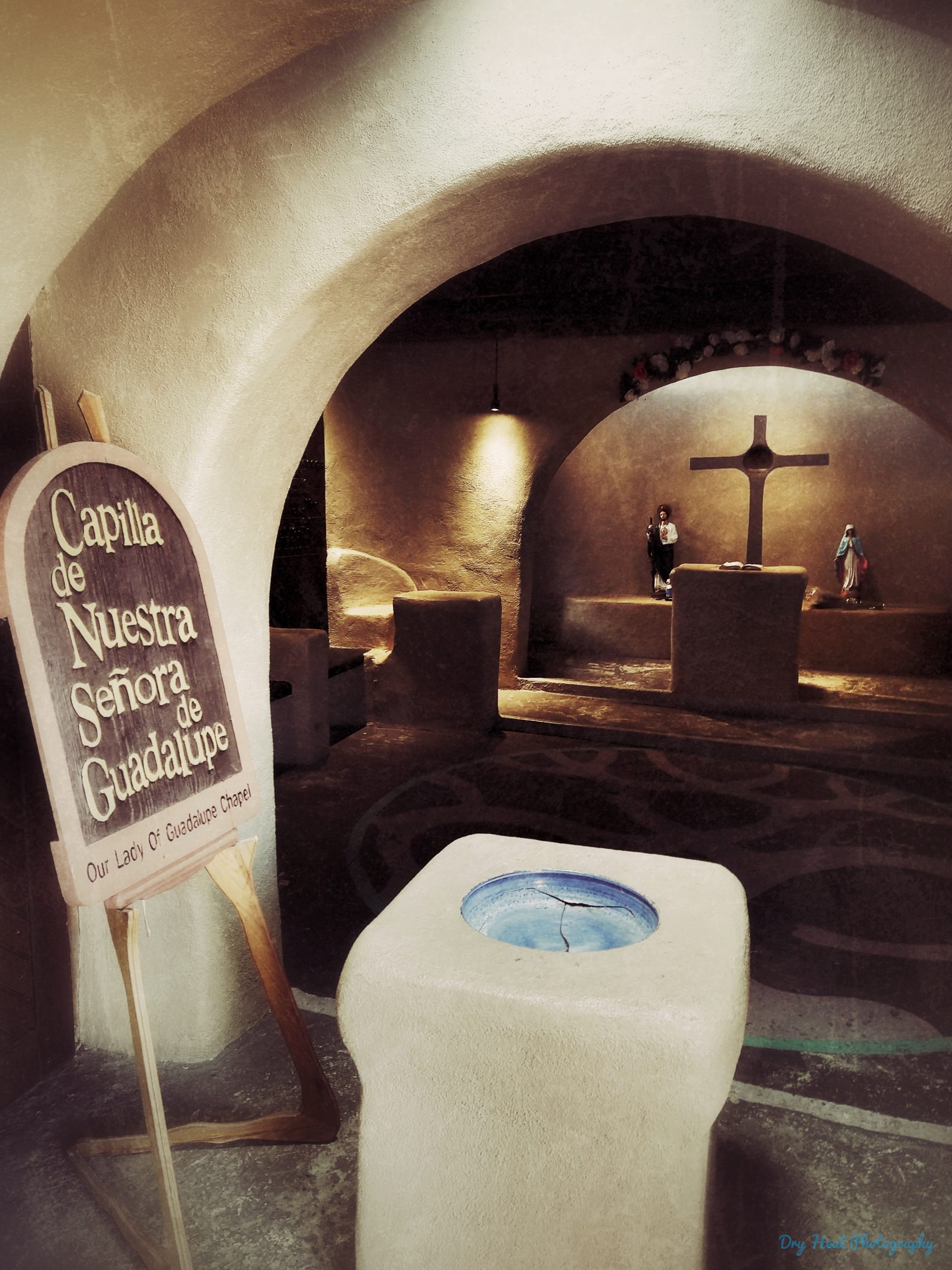 These photos were originally taken in April of 2019.